Here is just a bit of what we have done so far
At Brick Works we have many different events, for both large and small groups. So whether you are 10 people or 1,000 people, we have the event for you! Below we have collected some of the many events that we have developed and facilitated over the years.
No two events are the same, so if you cant find something that looks like the event you had in mind - then please contact us anyway, and together we can create the event you wich for.

So please, contact us with your iidea!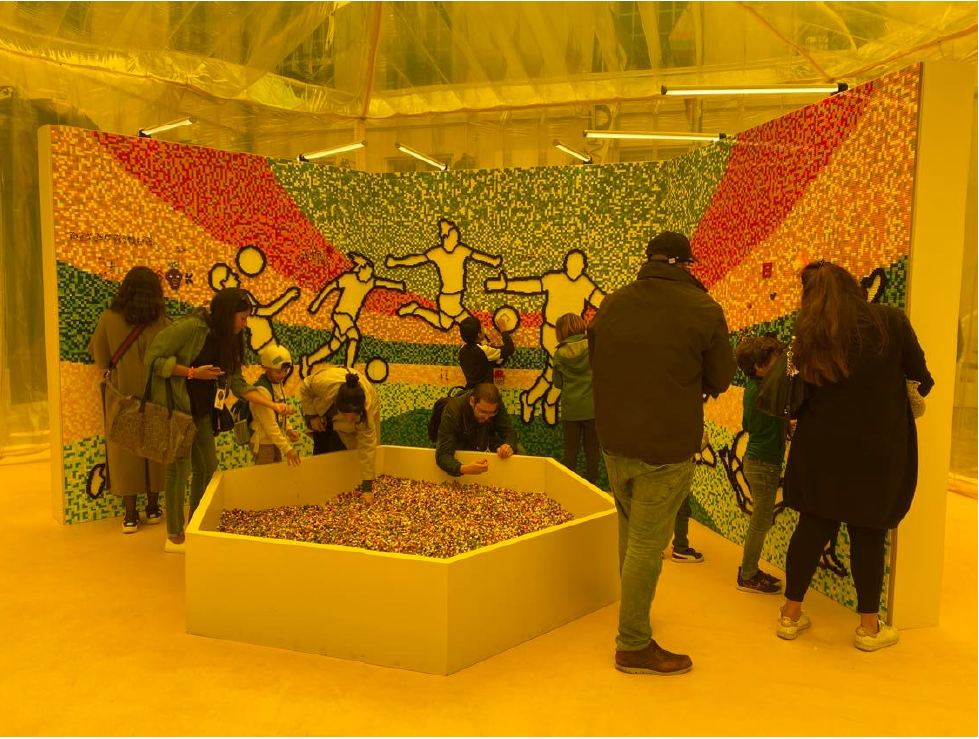 France, Paris
We were contacted by the customer, who asked if we could help develop a huge building experience in the form of a mosaic measuring 7,25 m x 2,5 m. And of course we were able to help!
Through multiple meetings - both online and physically, we came, together with the customer, up with the perfect setup for their event.
Through these meetings, the customer also realised that we have a lot of experience with events with LEGO bricks, so we were also asked to develop 3 other smaller building experiences for the same event.
Brick Works also provided 2 facilitators for the entire event in Paris, where we acted as mentors for the French employees and sparring partners for the various building experiences.
Denmark, Odense
Odense Autoshow contacted Brick Works to ask if we could make a play zone at the fair, with fun and games for the children.
We brought our full-size Audi R18, so there was something for the adults to look at - and for the children we brought lot of LEGO bricks, so they could build cars. We also had 2 large ramps with us, so that they could race their cars down the ramp.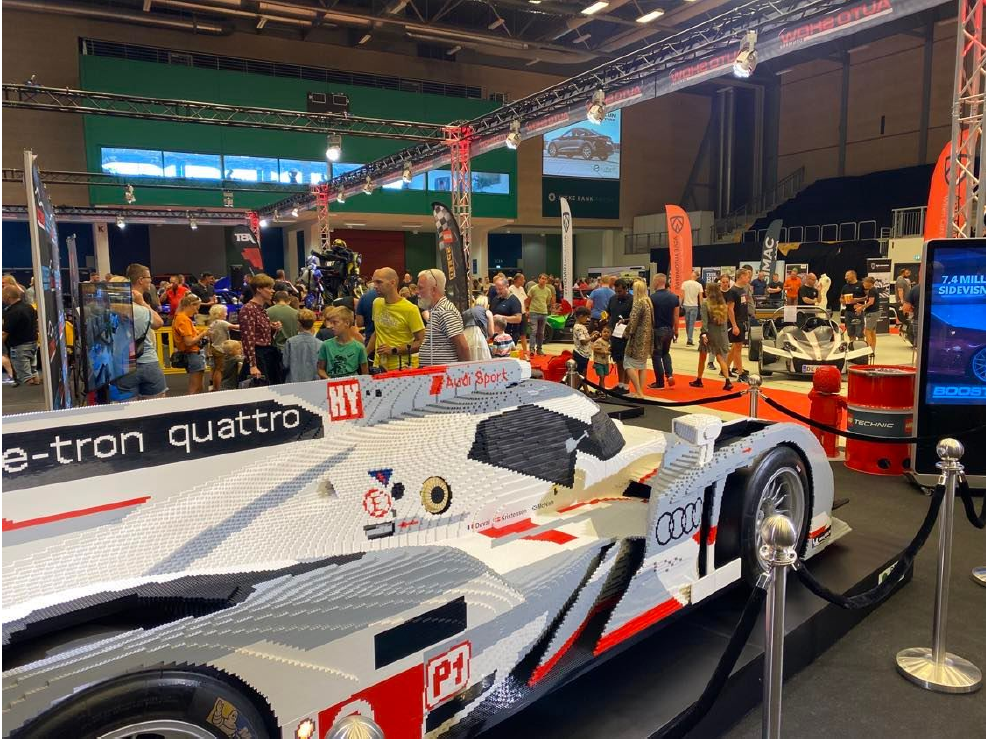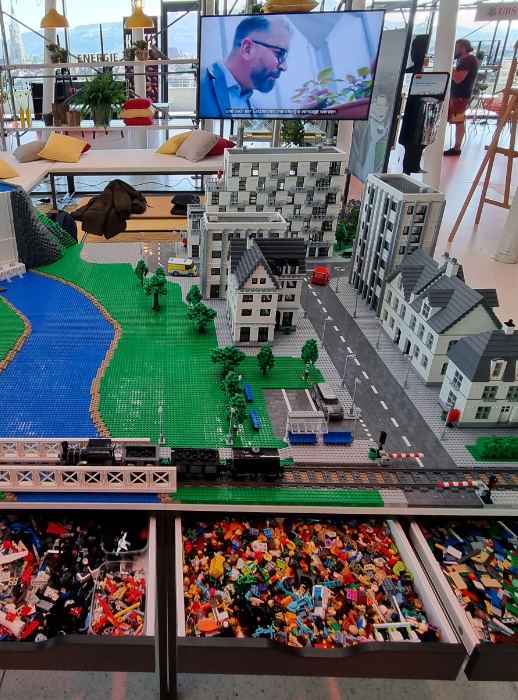 Switzerland, Bern
In connection with a fair in Bern, with a focus on sustainability, we were contacted by BKW. They wanted to activate the fair participants, with the possibility of being able to build the participants' own perception of sustainability.
Together with BKW, we agreed that we should come up with a landscape model where there was room for improvement in the sustainable department.
The model became "talk of the town" at the fair and a rallying point.
The model managed to keep the fair participants a little longer at the stand, so that the BKW employees had the opportunity to network and get their messages out.
Brick Works were in charge of set-up, take-down and had an employee present throughout the fair to support the many skilled builders.
When the model was built at Brick Works modelshop in Denmark, the process was also recorded on timelapse, which became part of an intro video that ran on screens at the exhibition stand.
Conference for 350 people

Denmark, Copenhagen
We were contacted by an event agency that wanted to make a fun feature with LEGO bricks on a long conference day for 350 employees.
Between presenters, dining etc., it was Brick Works' task to set up materials for approx. 60 teams that had to build their take on green energy. 3 judges (2 with an understanding of sustainability and 1 LEGO Masters finalist), then had to choose 5 teams that would go to the final and explain the thoughts behind their build on stage before the winner was chosen. After which Brick Works cleaned the room before we took the bricks back home.
Et event der gav det nødvendige afbræk mellem oplæg, men stadig med fokus på emnet, som skabte gode snakke og hygge på tværs af titler i virksomheden.
As we so often see at LEGO events, everyone faced the task full on, and before the event was over all employees had their fingers deeply buried in a pile of LEGO, to look for exactly the element that would be perfect for their project .
Brick works participated with 3 employees and 5 former LEGO Masters participants to support with ideas, building advice and an eye for spotting the right LEGO element.